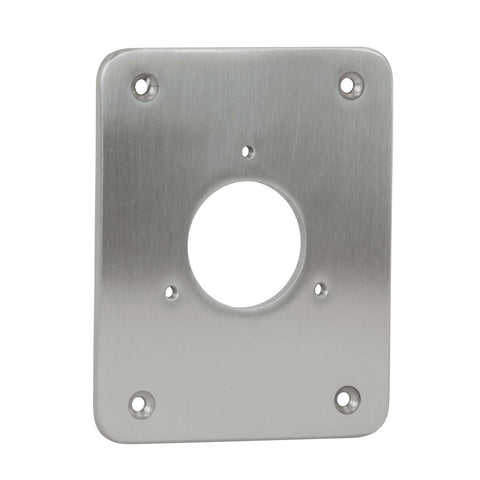 MB-PLATE-1 - Stainless Steel Mounting Plate – V1
For retrofits. Great for brick and stucco, but can be used on many siding types. This trim plate extends the mounting screws further from the entry hole – perfect for crumbling masonry or covering larger entry holes. Includes machine screws.
Material: Stainless Steel
Dimensions:  4" x 5" x 3/16"
Weight:   1 lb
Compatibility:  V1 Hydrant, V1+ Hydrant, Marine Deckwash, Universal Outlet
---
We Also Recommend