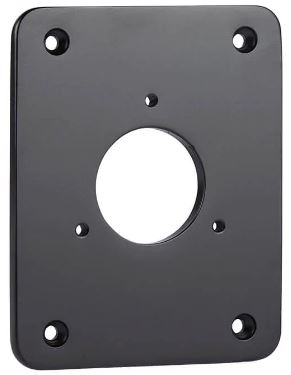 MB-PLATE-1-BLK - Stainless Steel Mounting Plate, Matte Black – V1
Now in Matte Black!
For retrofits. Great for brick and stucco. Can be used on many siding types. This trim plate extends the mounting screws further from the entry hole—perfect for crumbling masonry or covering larger entry holes. Includes machine screws.
Material: Stainless Steel
Finish: Matte Black
Dimensions:  4" x 5" x 3/16"
Weight:   1 lb
Compatibility:  V1 Hydrant, V1+ Hydrant, Marine Deckwash, Universal Outlet
---
We Also Recommend