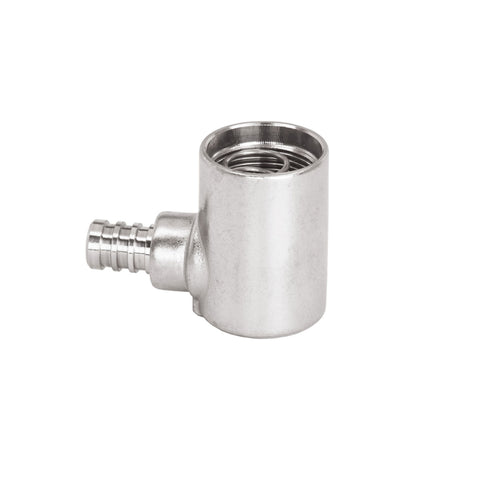 INL-EL-12-PEX-CR - 1/2″ PEX Crimp Inlet, 90° Elbow
Connect Aquor hydrants to 1/2″ PEX in seconds. Designed for use with 1/2″ PEX tubing and crimp ring fittings.
Slide your PEX line over the fitting, then clamp the crimp ring – achieving a permanent, water-tight seal.
This elbow inlet can be positioned in any direction due to unique O-ring seal. Tighten fully, then back off to desired placement (up to 360°, 1 rotation).
Compatible with all Aquor hydrants and outlets except Ground Hydrants.
---
We Also Recommend