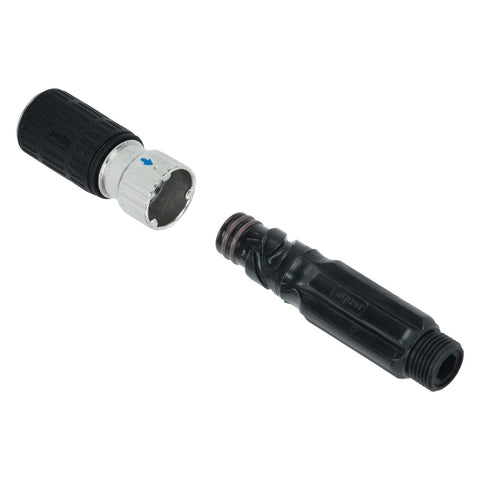 HSA-7-BLK - Hose Adapter Quick Connect Kit
Turns any hose into an Aquor outlet. Connect garden hoses together, or attach to nozzles and sprinklers.
Hot-swap between hoses or nozzles without returning to the tap. The shut-off valve stops water flow immediately when you disconnect. You can engage under full pressure. Includes one stainless steel outlet and one hose connector.
Nov. 2020 UPDATE: We've updated this product with a black EPDM grip and full-stainless internal valve. Kit now includes Jet Black hose connector and spare spring for low-pressure applications (<5 PSI).
*Special Order Item – Allow 2-3 weeks for delivery if product is not in stock.
---
We Also Recommend